TRAIN ON-THE-JOB TO BE A MUSIC PRODUCER OR AUDIO ENGINEER!
Studio LiveUSA and The Recording Connection have partnered
Learn to record, mix and produce music right here in our studio!
**MASTER ENGINEERING PROGRAMS NOW AVAILALBLE**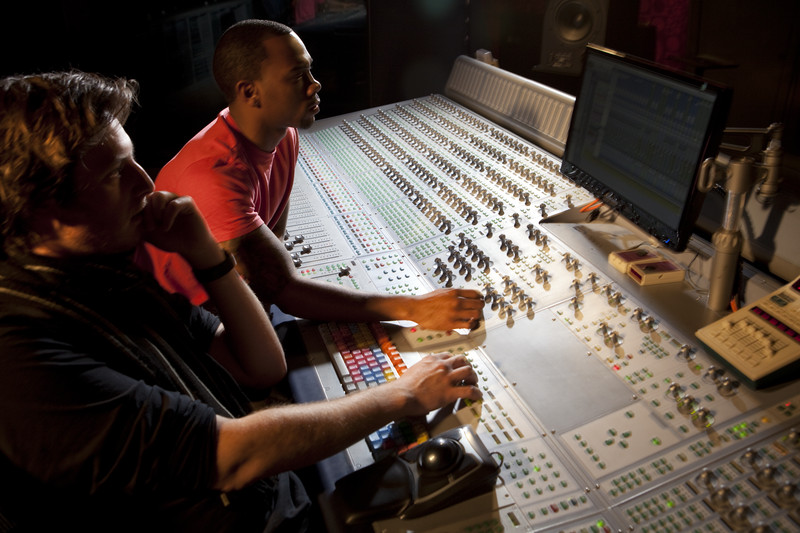 In this competitive music recording industry, the best way to break into the business is to get into working recording studios and learn the ropes from the inside. Thanks to a partnership with the Recording Connection Audio Institute, Studio LiveUSA is proud to offer you, the opportunity to learn and apprentice with one of our highly trained engineers. You will be recording, mixing and producing hands-on, in this new, world-class working studio.
You read that right, instead of paying high-dollar tuition to sit in some audio engineering school classroom, you can train with us, on-the-job, doing real studio work and making real industry connections. Learn how the music industry really works by getting on the inside track. With this unique opportunity, you will learn more in 6 months than you will learn in 2 years at most other schools. You will be certified in audio engineering from an accredited institution. All this, at a fraction of the cost you would pay to attend similar classes anywhere else!
WHAT IS THIS ALL ABOUT?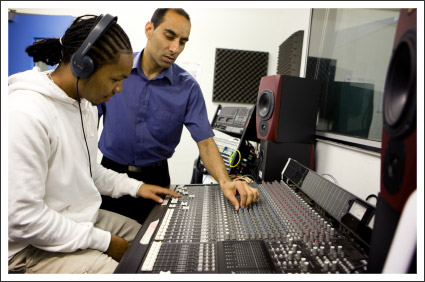 The Recording Connection Audio Institute is a fully accredited audio school with a unique approach to education. Instead of teaching their students in classrooms and labs, they place them as working apprentices in real recording studios all over the world. All classes take place on-the-job, in the studio, and all instruction is one-on-one. This approach gives you more hands-on experience and real-world connections than you could ever get in a regular classroom setting. The Recording Connection has been doing this for nearly 30 years, and their approach is so effective that they have gotten endorsements from some of the biggest names in the music industry.
Studio LiveUSA is proud to be a preferred mentoring studio in Orlando, Florida. The owner of Studio LiveUSA has partnered with the Recording Connection for over 15 years, and is currently offering these apprenticeships at his new, world-class location in Oviedo, Florida.
HOW DOES IT WORK?
Once you apply and are accepted into the program, you will become an apprentice of Studio LiveUSA. You will be paired with one of our experienced audio engineers for your one-on-one training. You will follow a structured curriculum and you will have required reading and homework. As you can imagine, the "real" learning takes place on-the-job, both in private lessons with your mentor, and by assisting on real recording sessions. Here, you will learn the ins and outs of the recording process. You will learn how a professional studio is designed and how to use the gear properly. You will learn microphone placement, signal flow and signal processing. Additionally, you will learn Pro Tools and other current software programs we use here at Studio LiveUSA. Halfway through the course, you will get your own MBox to use and keep. By the time you finish your course, you will be qualified to work at almost any real recording studio. The hands-on time you spent learning and working at Studio Live USA, will have prepared you for launching your own music producing career!
READY TO GET STARTED?
Now, if you're serious about breaking into a music industry career, don't waste your time and money sitting in a classroom. The best way to get your education and career started is by learning in a real, working recording studio. Studio LiveUSA is a world-class studio; only a half-hour from Orlando, Florida and minutes from the University of Central Florida. Our location is perfect and we have a flexible time schedule to accommodate your work and other commitments.
To learn more about this amazing in-studio apprenticeship opportunity, call Studio LiveUSA at 407-542-1507 (if we don't answer, leave a message, we are probably recording) or call The Recording Connection directly at 800-755-7597 and ask how you can become an apprentice at Studio LiveUSA in Orlando, FL.
Apply to the Recording Connection at Studio LiveUSA